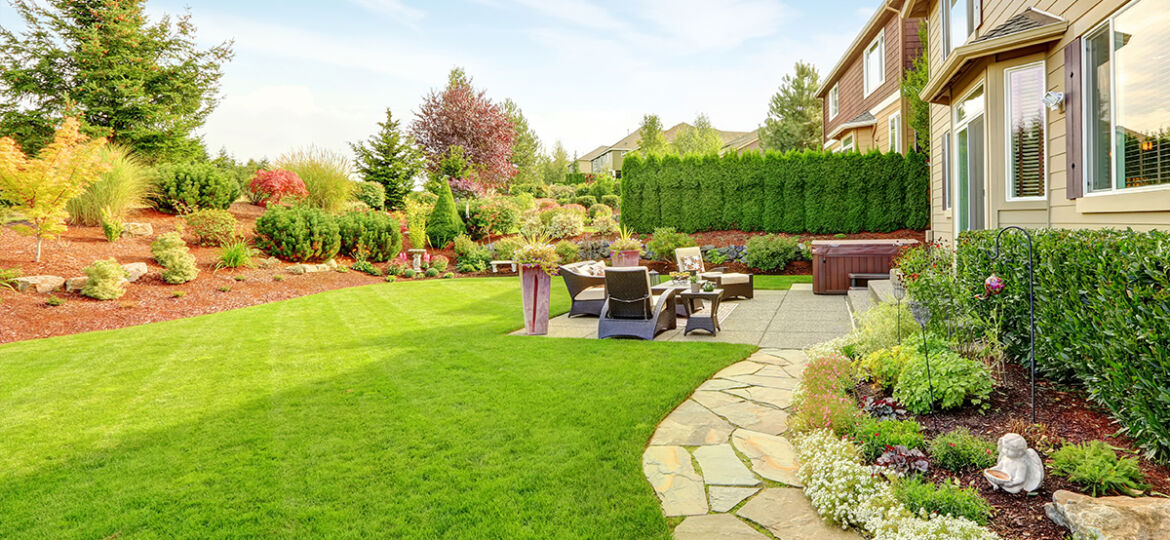 Summer is the time for landscaping companies to really shine. We see their hard work everywhere—when we go to the bank and admire the bright tulips by the door or when we are at a stoplight and notice a lovely pop of purple by that doctor's office. Everywhere you turn, flowers are blooming and the grass seems impossibly green and lush and dandelions? Forget it. Not one as far as the eye can see.
And when you get home, you may look at your own yard and wish it looked a little bit more like the beautifully manicured grounds of your favorite park or nearby business. You probably have a few bare spots and even (gasp!) a dandelion or two. So how can you up your residential lawn game? Is there any hope for your lawn to look like the lovely expanse of green at the World Food Prize garden? Can you have color and texture akin to the beauty you find at Cowles Commons?
In a word, yes! "Everything is possible if you do your homework," says Chris Cocherell, one of Perficut's project managers. But that homework is the most important part of the puzzle.
"So often, homeowners see something online that looks pretty but they don't do the research to see if it's realistic for them," he says. "They see gorgeous colors and plants and don't pause to think, hey, I wonder if those plants can even grow where I live."
CREATE YOUR OWN WOW FACTOR
If you're looking to achieve commercial-level results in your home landscape, here are a few tips and tricks from Chris and the pros at Perficut.
Make a budget and stick to it
"This is the best piece of advice I can give homeowners," says Chris. "Get your budget nailed down before you do anything else." Once you have a solid sense of how much you can spend, you will use that information to guide the rest of the process. If you don't spend time thinking about your budget, you won't have clear direction as you make later decisions and the project cost could get out of hand really quickly.
For example, that limestone edging you found on Pinterest is amazing and might look perfect in your backyard. But if you have your heart set on it without considering the price tag, you'll either be heartbroken when it costs six times more than you expected or you'll be shocked when the cost of your patio project jumps to five figures. Think of your budget as a guardrail—it keeps you within bounds and stops the project from turning into a real financial headache.
Do your Homework
This one is a biggie. No two job sites are the same—each one has unique soil and light conditions, different topography, and specific challenges or potential issues. When Chris is estimating a new project, he spends a lot of time doing his homework. Sometimes that includes a visit to the site to walk it and see the lay of the land for himself. Homeowners need to take the time to know what they're dealing with in their yard. "Most of the time, folks have no idea what kind of soil conditions they're dealing with, and the things they plant don't do well because they didn't take the time to do their homework," he says.
For example, most subdivisions have heavily compacted soil that is mostly clay covered with a layer of topsoil. This soil is not friendly to any kind of plant material, and if they want their plants to have a chance to thrive, homeowners must amend the soil by adding some compost to the mix to make it lighter and more conducive for growing. But if they don't do that homework, they may just feel frustrated because they keep planting things and they never really take off.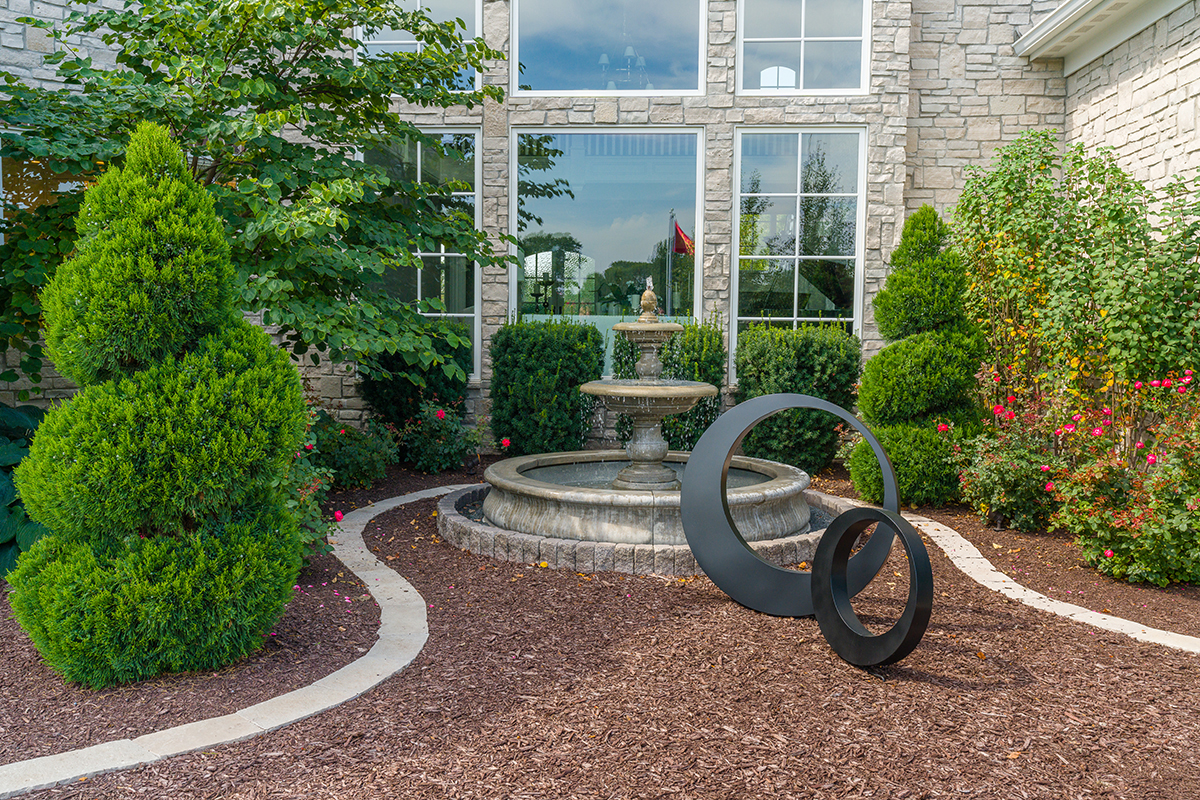 Get Creative
Each backyard is different, and these differences and quirks can be an opportunity for homeowners to think outside of the box. Instead of trying to build up that low spot in your yard or fretting about how the standing water kills your grass every time it rains, consider creating a small rain garden in that area. "Rain gardens can be a creative way to use plant material to capture water as it builds up so it soaks into the ground instead of running right across your property and into the sewer," Chris says. A rain garden is a creative solution to a common problem, plus it actually helps your yard in the long run. But it's not necessarily the first thing you would think of when trying to solve the problem of standing water in your yard.
The Professional Difference
Bottom line: your yard will probably never look quite as lush and lovely as a commercially managed landscape. There's a good reason that commercial sites look like a million bucks—it's because they are professionally managed by people whose main job is to make sure they look that way. Most sites are visited by a crew at least once a week, so someone is always weeding, dead-heading, watering, and otherwise tending to the landscape. It takes a huge crew to pull this off, and even if you can wrangle your partner or kids into helping you, that's still not the same as a highly trained crew of landscape professionals. At Perficut, it's our business to know the ins and outs of every plant we put into the ground—how much light it needs, how much water it needs, what kind of soil will help it thrive. And we pour all of that professional knowledge into each and every job site, with the end goal of surpassing our customers' expectations. We are looking for that wow factor, and when we achieve it, it's because of the hard work and passion of a whole team of people.
You might be just one person, but you can still take your cues from Team Perficut and bring these lessons to bear on your own landscape. With some time and dedication, your yard will be the envy of your neighborhood and a source of pride and beauty for you.
Check out some of our most beautiful residential projects on our Projects page