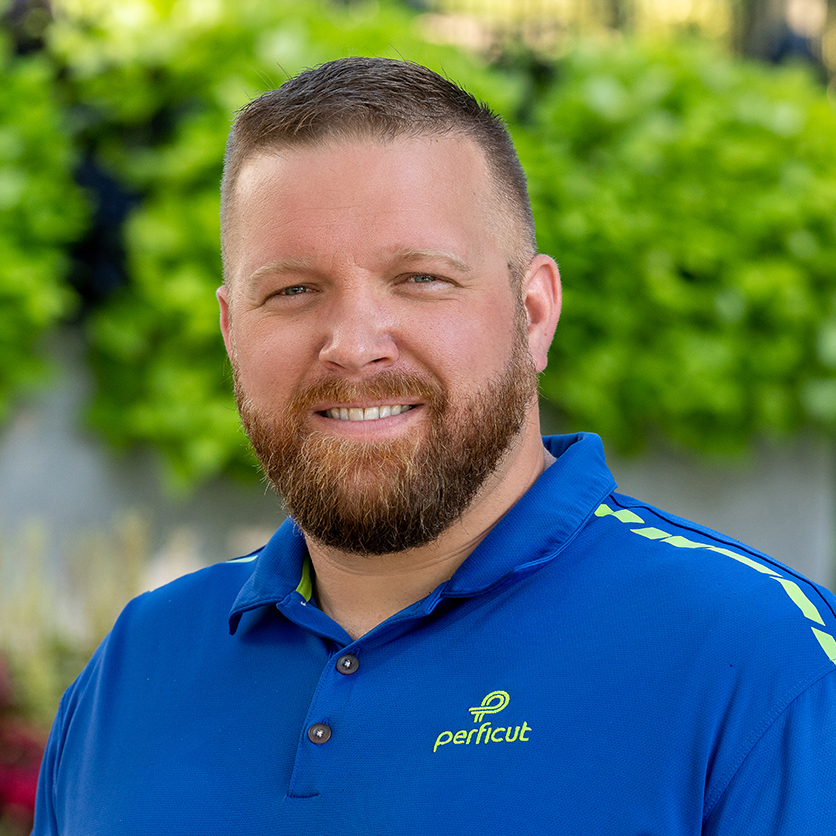 The Perficut team has been helping commercial clients keep their sites looking their best for more than 25 years. Today our talented team serves customers not only in Des Moines but also in eastern Iowa and Omaha.
But no matter the location, our commercial clients can expect the same passionate and dedicated service. We believe that properly maintaining a site means attention to detail and passion for perfection. And we do everything we can to live up to that ideal every day.
Learn how Perficut is serving our clients in Omaha and Council Bluffs with Branch Manager Josh Hyde as he shares more about his role, how his team works with clients and more.
Q: What do your day-to-day responsibilities at Perficut look like?
A: My days are never the same. My role includes a lot of different things. I assist in running a portion of the operations and managing some of the day-to-day HR responsibilities. I work alongside my production manager on everyday tasks like inspections and minor repairs. I'm also a member of Perficut's strategy team and work on our business development and sales side of the business.
Q: How does the Perficut team work with clients in Omaha and Council Bluffs?
A: Our suite of services is similar to what we provide in Des Moines from a commercial site maintenance and snow and ice removal perspective. Just like our other locations, we work with clients in Omaha and Council Bluffs to handle year-round exterior site maintenance. That includes services like turf maintenance, irrigation, tree health, landscape bed maintenance and more. We also do custom landscape construction projects for clients with support from our team in Des Moines.
One of the biggest benefits to our clients is consistency. We are focused on the details and are able to deliver consistent results time and time again. We also have a personal relationship with all of our clients. Each account is given one point of contact to handle all of their needs. That gives our clients the small company feel with the backing of a larger corporation, which is a big selling point for us.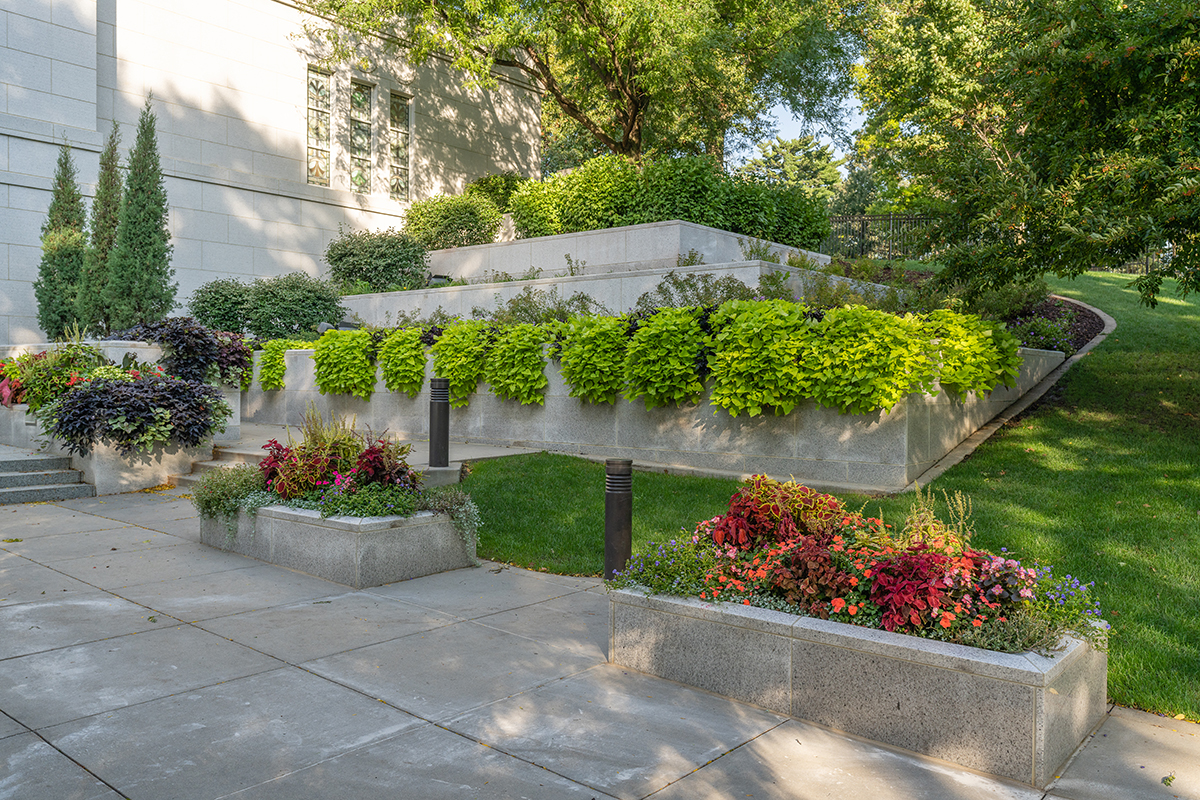 Q: How does the Perficut team in western Iowa and Nebraska collaborate with the team in Des Moines?
A: We work closely with the Des Moines team on construction and specialty projects. We have a Board Certified Master Arborist and nationally certified irrigation technicians on our team in Des Moines, and their expertise is available throughout the company. We utilize them for our Omaha clients often, which gives a real connection to our team across the business.
Q: What's the most rewarding part of your job?
A: I really enjoy the special projects and additional jobs we do outside of our standard contracts. Some of the things we do, like mowing and edging, may seem more mundane but they're the forefront of what people see from 100 feet. I also like to focus on the 10-foot view and really dig into what sets clients apart. We want to make sure their edges look good and their shrubs are pruned nicely, but it goes deeper than that. I'm passionate about looking into what their site's needs are and how we can improve what we're already doing in a way that still fits their goals and budget.