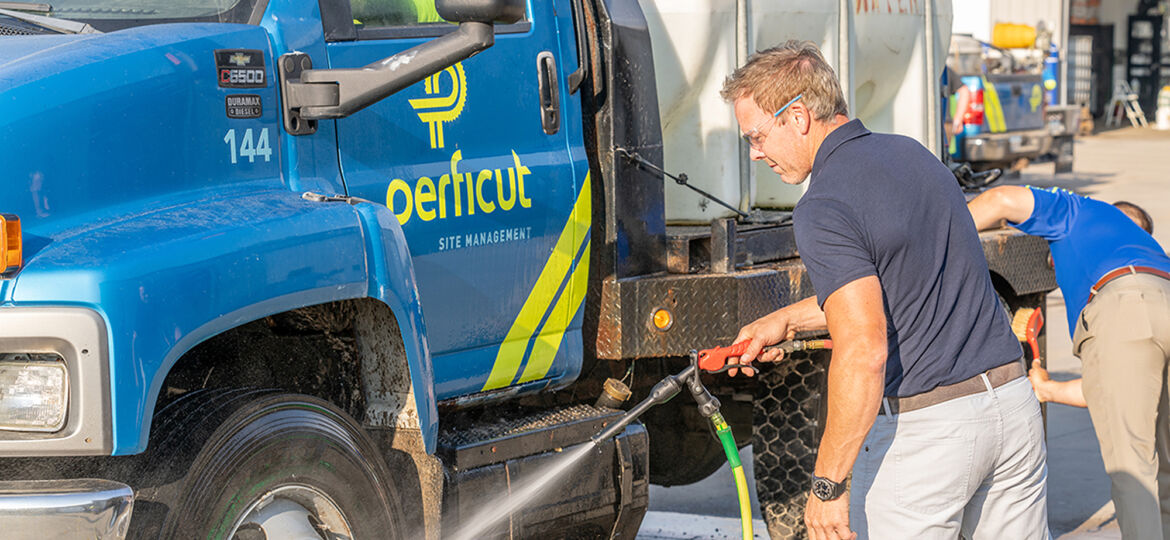 FROM HUMBLE BEGINNINGS TO INDUSTRY LEADERSHIP—PERFICUT GROWS WITH INTENTION
In 1989, Perficut Lawn Care had one employee/owner—Kory Ballard—and two mowers he drove around with his moped to customers' houses. This year, Perficut employs more than 160 people, runs more than 50 crews, and is projected to have $25 million in sales. That's a tremendous amount of growth. But as President and CEO Matt Boelman points out, expectations of growth are in Perficut's DNA. Having been part of the company from early on, Matt can honestly say Perficut always had big plans and even bigger dreams. "Our goal has always been to be one of the top three players in the markets where we operate, meaning revenue and talent," he says.
Not every step in the process has been smooth. Matt has been honest about some of the challenges the company has faced, and how he and all of Team Perficut have had to evolve to meet those challenges. With every stumble the team has learned and improved, setting Perficut up for success in the future, he says.
What does that future look like? It's bright. Very bright. Here are the ways Perficut is poised to achieve more in the coming years.
GROWTH GOALS
Like any company or enterprise, Perficut sets yearly budget goals, which include sales projections for its markets—Des Moines, Eastern Iowa, and Omaha. Those numbers are based on potential they see from working with existing clients as well as attaining new client relationships. Perficut's existing clients are an incredibly important component of the business, providing the foundational revenue and work for Team Perficut. The company is continually working with clients to exceed their needs and support them in every area of their business. "Perficut grows as our clients succeed and build out their businesses," he says.
"We also have a prospecting list of clients we would love to work with," Matt says. Perficut is relationship-based, meaning the entire process, from the sale of the contract to the servicing to the review, is designed to build an open, enriching partnership between the client and Perficut. Attaining new client relationships follows this same model: "We're a company that works one day at a time, one client at a time," Matt says. "We're not just looking to gain market share. We want to find people with the same core values as we have."
Perficut's aspirations for growth are tied to how well it supports its partners and clients, no matter what market or location. In Des Moines, Perficut is already a trop provider in green season and snow and ice services. "But there's still a lot of upside organic growth we can do," Matt says. "We also have a lot of momentum to act on in Eastern Iowa and Omaha."
Growth just for growth's sake is not part of Perficut's mission. For Team Perficut, quality relationships always come first. "We're not going to change who we are just to achieve a number," Matt says.
PARTNERSHIPS
One way Perficut has found to grow smart is by joining the HeartLand Company, one of the nation's largest providers of green season and snow- and ice-management services. By joining a large network of established businesses with similar purviews, Perficut was able to enhance its human resources training, financial systems, accounting, and various other business practices that are unique to the landscape and snow removal industry. "HeartLand had the scale and proven-process systems that we could take advantage of. It would have taken us considerable time and investment to do it on our own," Matt says.
Recently, CFO Jeff Earhart networked with other CFOs in the HeartLand Company in Kansas City to develop best financial practices across all 15 companies. "We benefit from that shared experience," Matt says. Being part of HeartLand, "gives our entire team a network peer group. We feel blessed to be a part of it because it helps Perficut cement ourselves as a leader within our own industry in Iowa."
Perficut also announced in April that Perficut had merged with Quality Care Lawn in Eastern Iowa, bringing the well-known and historic company into the HeartLand family. "A year and a half ago, we were able to meet with a competitor we respect a great deal," Matt says. "It's not every day we get an opportunity to synergize two industry-leading companies into one iconic brand." With Quality Care's stellar reputation for service in the Eastern Iowa region, it creates a natural sync with Perficut's business model. "It's a like-minded business that has similar core values, with a team of trusted experts," Matt says. "It's a true partnership, and we feel very fortunate." Growing within Perficut is difficult in today's business climate, so mergers make sense: "This is how we'll look at growth in the future: Integrate a business in a way that preserves the integrity of the original company."
TEAM BUILDING
A final component that is key to Perficut's future is the team of hardworking professionals who already are part of the company—and those yet to join. Team Perficut is ever-present in Perficut's work, from sales to production, from mowing to snow removal. As Matt puts it, "In this industry, there is nothing we can do that doesn't require a human element. We always have to have great people."
Having great people starts with the hiring process. All of Perficut's marketing—social, email, and online videos—put its people front and center. "We want to share our passions, share our faces," Matt says. "We're hoping to inspire people who want to work in our industry."
Once a new member has on board, the entire team is poised to make the early days of orientation meaningful and welcoming. "We want you to know you're part of the team," Matt says. "We just try to love on the new employees as much as we can. It's a group effort." Perficut's workers are invited to share in year-round, full-time work, which is rare in the green season industry. But Perficut feels it's a competitive advantage to entice team members with security, benefits, and skill-building. "People know they are safe and secure and have an opportunity to grow," Matt says. "We're looking for team members for life."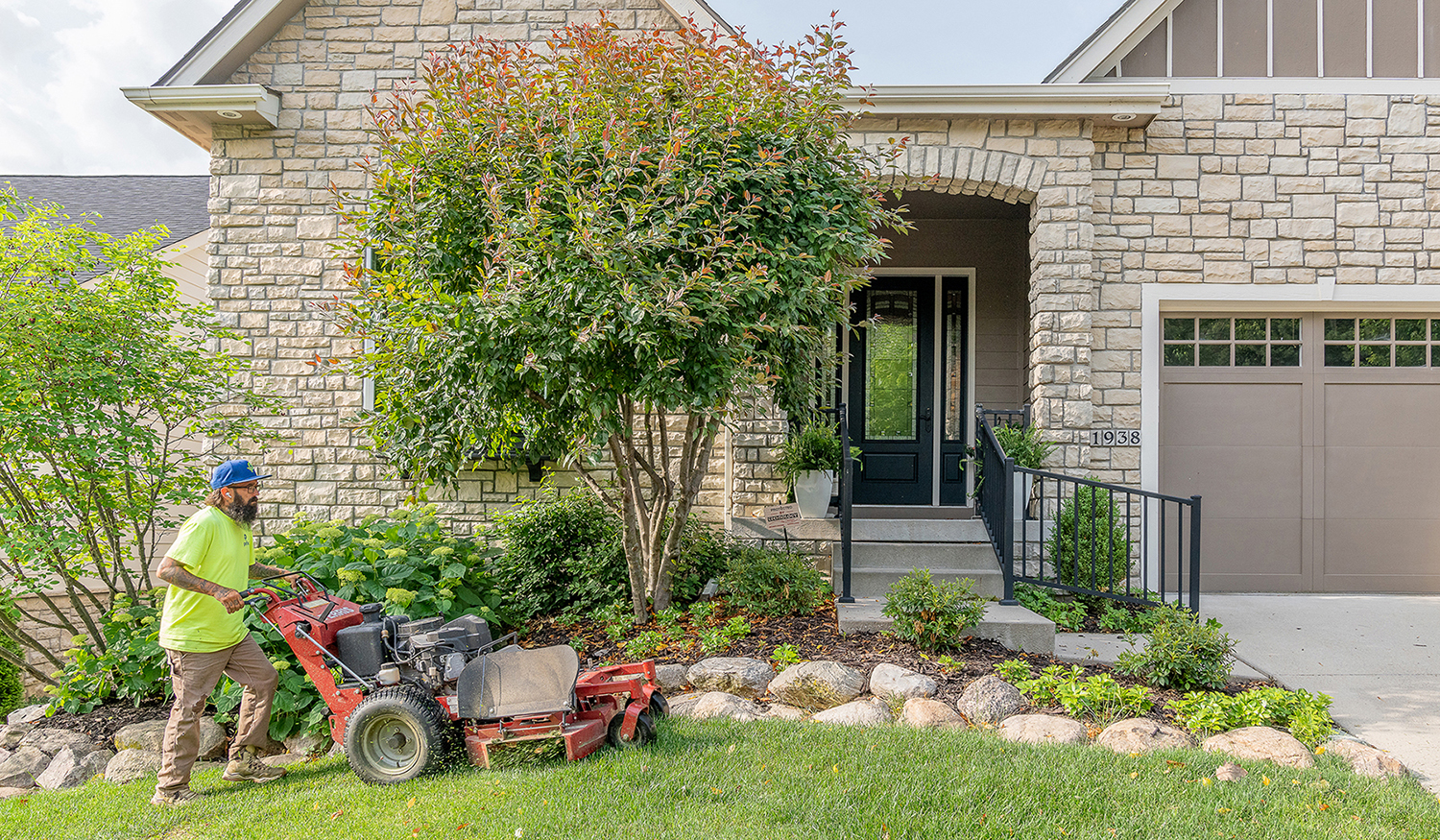 Matt knows there can be anxiety with starting a new job. Maybe the new team member is new to working outside, or new to a skill like mowing or landscape construction. "We have looked at that internally, and we realize the first 7 to 10 days are critical," Matt says. During the training process, new employees are paired with a training specialist for their particular team. The focus is on improvement and little wins throughout each of those crucial first days. "We let them know we appreciate them sticking it out and giving their best effort," Matt says. "We let them know what to look forward to the next day, to give them that spirit of hope and let them know we're here to help."
Perficut's approach to hiring and retention has proved successful. "Our turnover rate has decreased three consecutive years in an extremely tough and competitive labor market," Matt says.
That doesn't mean Perficut is resting on its wins. There is so much going well, and yet so much more to be achieved. "I'm an optimist by nature. We're going to have ups and downs like any company, but we're passionately focused on making a better version of ourselves as an organization every day," Matt says. "The future will always be bright for us if we're continuing to focus on being better. Everything else takes care of itself."
If you want to be part of Perficut's future, consider applying for a spot on our team.