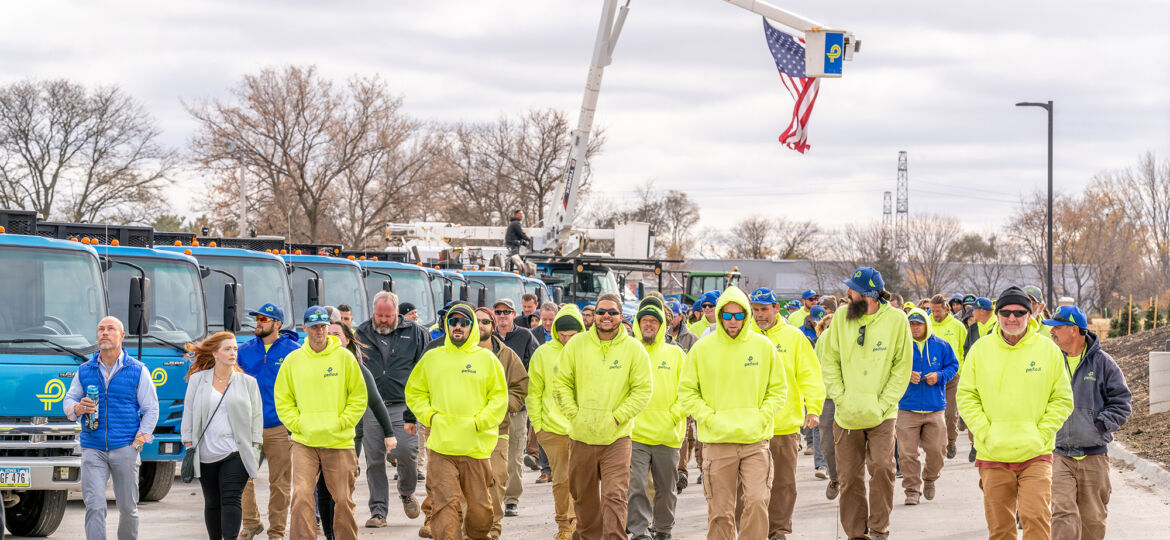 WHEN MOTHER NATURE SAYS "GO!" TEAM PERFICUT IS READY
For Team Perficut, waiting for spring is like waiting for the starting pistol in a footrace. "We never know when Mother Nature is going to say, 'Hey, I'm done snowing, now it's time to switch over,'" says Bob Runyon, Perficut's Branch Manager in Des Moines. "There is an extremely short window to prepare for spring. As soon as it's 50 degrees consistently and the ground is thawing, we need to be ready to go with people, materials, and equipment."
The "green season" as people in the industry refer to the growing season, is eight to nine months of intense work in the Midwest. Runyon says there are two ways Perficut gets ready: mental preparation and site preparation.
MINDSET PREPARATION
To get Team Perficut mentally ready, they hold a company-wide spring kickoff meeting, which includes all employees. It's an opportunity for the entire team to get together to share ideas, efficiencies, and effective strategies. It is where departments can point out roadblocks to getting their work done. And it's a time to focus on the season ahead safety-wise. "Doug Fulton, our safety manager, reminds everyone of how to use equipment they maybe haven't used for a while, how to avoid injuries, and how to handle the different situations that spring brings," Runyon says.
There are always new employees joining Perficut, so the spring kick-off meeting is a great opportunity to bring them into the fold and let them see the Perficut way of doing business. New team members are aligned with a designated trainer in each department. "The trainer will instruct on things like how to run equipment, drive the trucks, and that kind of thing," Runyon says. "Then out in the field, the trainer will show the new employees how to do things the Perficut way, the proper steps to making things look up to our standards."
"Mindset preparation is about getting the entire Perficut team, from sales to construction to mowing and floral, to take steps in the same direction," Runyon says.
SITE PREPARATION
With Team Perficut mentally prepared for the challenges and opportunities that spring presents, it's time to get out in the field. At each commercial site, there is a lot to tackle. "When it comes to spring, we literally do everything," Runyon says. There's landscape and turf cleanup, debris removal, applying pre-emergents and fertilizer. Then crews look at cutting clean bed edgings and tree rings, and top-dressing with mulch. "Any perennial or annual cleanup, any leaves, anything that hinders how a site looks, that's what we take care of," Runyon says.
Department to department, everyone is shifting into spring mode. Site supervisors are assessing the needs of their clients. The tree health team is getting out for round one of pruning shrubs and trees. Irrigation technicians are starting up systems, doing main line checks, certifying backflows, and adjusting any nozzles that have been knocked out of place over the winter. The lawn application foremen are putting down nitrogen and doing turf health checks.
"Spring is an extremely big push," Runyon says. From sunup to sundown, crews are working on commercial sites. As the race picks up speed, Runyon knows it won't be long before it'll be time to get the mowers going. He watches for the color of the turf to change. "We have brownish-yellow turf now, but when the crown of the plant starts to turn green, you know it won't be long—a couple weeks maybe—before the plant is alive and you'll be mowing."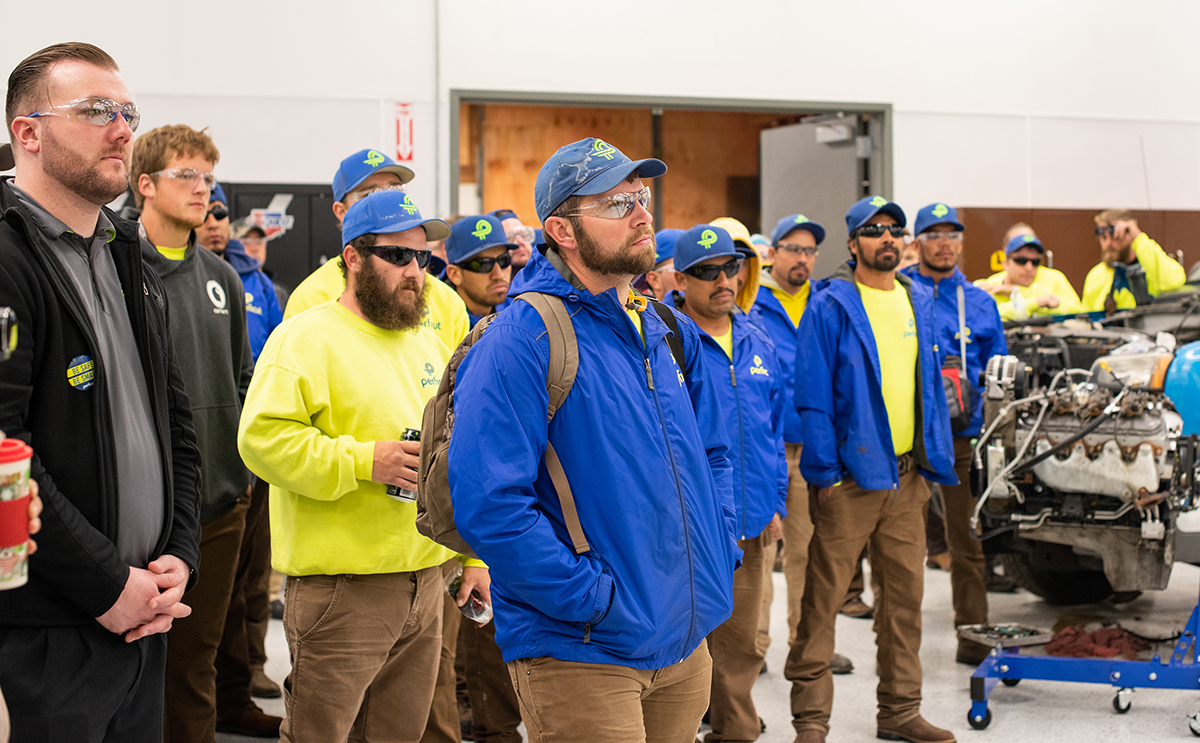 OPPORTUNITIES FOR GROWTH
Green season is a marathon, not a sprint. The important step of mental preparation is so that Team Perficut is ready and able to stay in the race for the entire season. With new employees, it's especially important to bring them onto the team with plenty of support, respect, and helpful instruction. "We want them to make a positive start to what's hopefully a long career here," Runyon says.
Even longtime employees like Runyon enjoy the opportunities that spring presents. It's a time to look at every aspect of Perficut's business with a critical eye. "If you're not thinking of new ways to do things, you're getting stagnant and that's not what Perficut is about," Runyon says. "We grow with the seasons, I promise you that. With every season, you find ways to battle and learn and get better each time."
Spring is an exciting start to the green season, and it's a great time to join Team Perficut. Check out our current job openings.